Highest Accuracy.
Largest Number of Channels.
Maximum Flexibility.
POWER ANALYZER PW8001
Release in 2021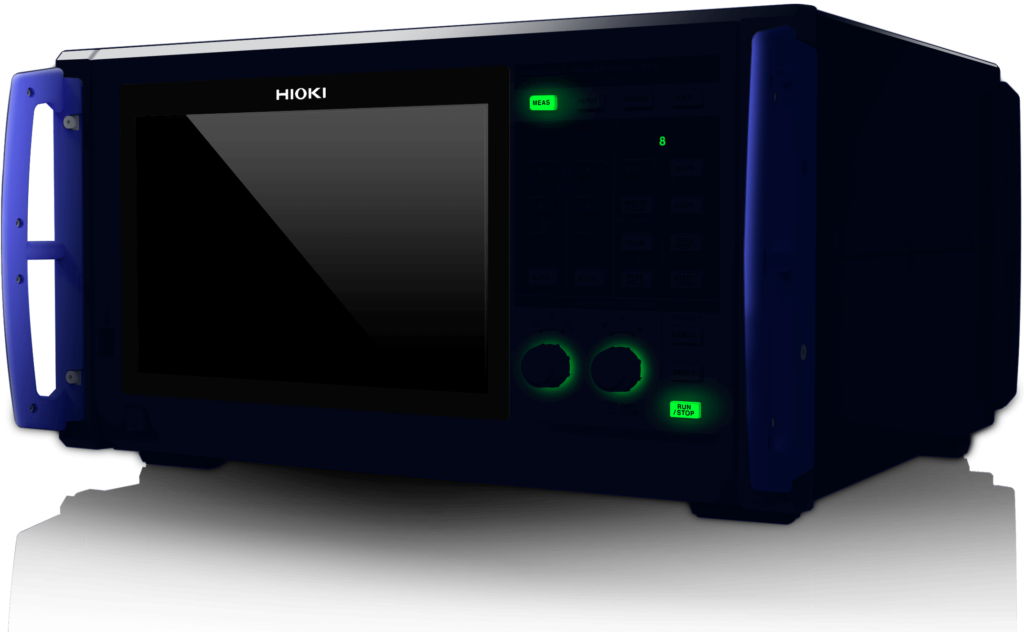 The PW8001 sets a new benchmark for complete power analysis solutions with HIOKI being the only manufacturer that offers industry-leading power analyzers and a wide portfolio of high-accuracy current sensors both developed and manufactured by HIOKI. This enables to align their performance and results in more accurate and stable measurements from DC to high frequencies and low power factor measurements thanks to functions like the automatic phase shift correction.

Upcoming industry challenges are anticipated with the ability to measure even large currents at voltages up to 1500 V, 15 MS/s sampling rate and multi-channel measurement target applications using SiC/GaN semiconductors from automobile electrification, smart grids and reactors to renewable energy supply sources.
Video: PW8001 – Complete Power Analysis
---
Applications
---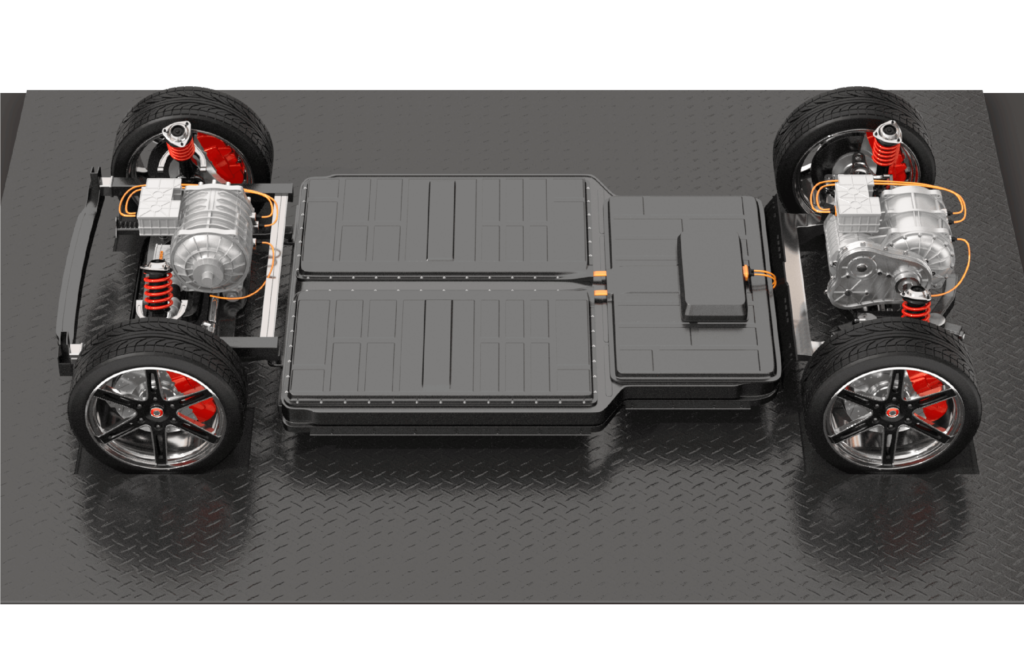 Evaluation of dual-inverter drive system performance
Dual-inverter systems where each inverter drives a motor will increase reliability and efficiency. The PW8001's ability to measure eight channels of power data across a broad frequency band accurately and with excellent reproducibility is highly effective when evaluating the performance of dual-inverter systems.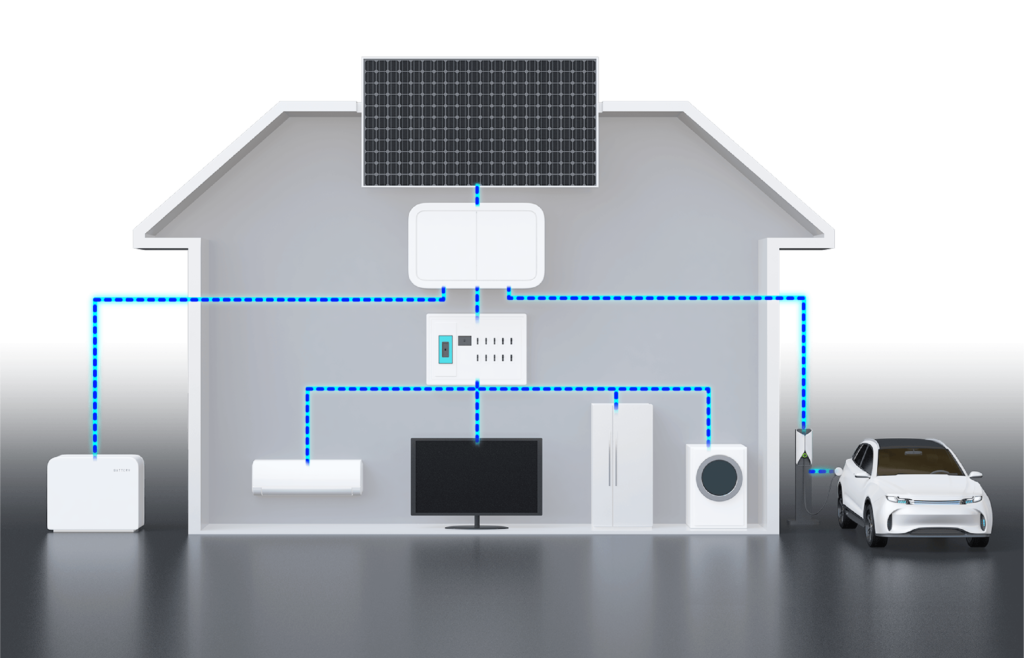 Evaluation of solar inverter based power interchange systems
Power interchange systems that can accommodate both storage batteries and EVs will be a method to use energy more effectively. The PW8001's ability to accurately and simultaneously measure power at multiple points, for example at DC-DC converter, inverter, and storage battery inputs and outputs, is highly effective when evaluating solar inverter performance.
Downloads
---
You can download PDF data from the button below.
Technical article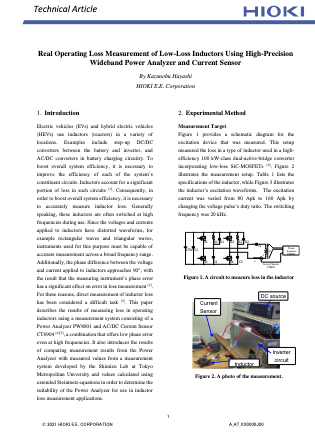 The download form
page will open.
Measurement of loss due to inductors in actual operating conditions to improve the efficiency of entire systems such as EV/HEVs
It is possible to improve the efficiency of the entire system by reducing the loss of inductors. To improve efficiency, it is essential to have an accurate understanding of the status. However, it is generally considered difficult to directly measure the loss of an inductor. In this document, you will find the results of measuring inductor loss under actual operating conditions using the "Power Analyzer PW8001" and the "AC/DC Current Sensor CT6904", as well as the measurement and calculation methods for each value.
Contact Form
---
Terms of use
By providing my personal information, I agree that Hioki may use it for the purposes stated in its Privacy Policy. I also agree that my personal information may be shared with Hioki subsidiaries and our distribution partners, in particular sales and rental partners, in order to fulfill said purposes. This consent is based on my free decision and I may withdraw my consent at any time. Upon receipt of my declaration of withdrawal, my personal information may no longer be processed and shall be deleted without undue delay. The withdrawal of my consent shall not affect the lawfulness of processing based on my consent before the withdrawal.
I may declare my withdrawal by contacting the following:
Manager Administration Division
HIOKI E.E. CORPORATION
81 Koizumi, Ueda-shi, Nagano 386-1192
Phone: +81-268-28-0550
---
個人情報の利用規約
私が入力した個人情報を、プライバシーポリシーの利用目的の範囲で、HIOKIが使用することに同意します。また、利用目的を実現するために、HIOKIの販売子会社及び流通パートナー、特に販売代理店とレンタル会社へ個人情報を提 供することに同意します。この同意は私の自由な決定に基づいており、いつでも同意を取り下げることができます。HIOKIが私の脱退宣言を受領する場合は、私の個人情報は使用されなくなり、過度の遅延なく削除されるものとしま す。私の同意の撤回は、撤回前の私の同意に基づく処理の合法性に影響を与えません。
以下の連絡先に同意の撤回を宣言することができます。
日置電機株式会社 総務課 個人情報担当〒386-1192 上田市小泉81番地 TEL 0268-28-0550
フォームが表示されるまでしばらくお待ち下さい。 恐れ入りますが、しばらくお待ちいただいてもフォームが表示されない場合は、
こちら
までお問い合わせください。