CAN INPUT
CAN UNIT
U8555
(plug-in unit)
WIRELESS CAN UNIT
LR8535
(wireless unit)
---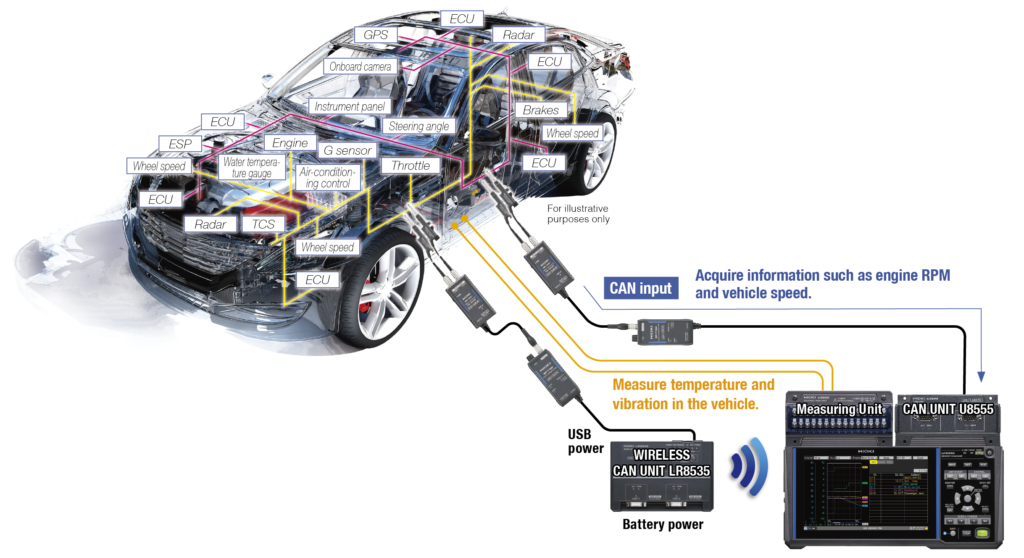 ---
Graph CAN signal information and analog data simultaneously
CAN signals are converted into analog waveforms and graphed in real time. Simultaneously review waveforms for analog data such as voltage, temperature, and strain along with information acquired from the CAN bus such as vehicle speed and engine RPM.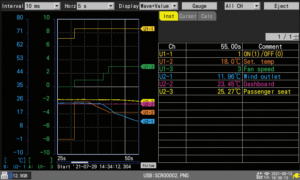 Receive CAN signals using a contactless, wireless setup!
Wireless CAN Unit LR8535 + Non-Contact CAN Sensor SP7001-95
Supply power from the battery-driven wireless unit to the Non-Contact CAN Sensor SP7001-95 via USB to implement a wireless CAN measurement setup that requires no external power supply. (The system can operate for about five hours on battery power.) Since no ECU analysis tools or computer is required, the setup takes little space and can be used to reduce the amount of wiring needed for driving tests.