Manufacture Higher-quality Batteries More Efficiently
Hioki is an industry-leading manufacturer of finest electrical test and measuring instruments since 1935.
In 1986, we launched our first instrument designed specifically to measure batteries, the AC mΩ HiTester 3225.
During the next 35 years, a sustained program of R&D yielded products with the ability to perform an array of tests used in battery production processes.
In 2022, Hioki will launch three new instruments to help increase quality and boost efficiency through reliable detection of defects.

Helping boost battery quality




and production efficiency
Battery capacity and efficiency continue to grow.
Hioki's new, high-performance instruments can resolve problems that lurk in battery production processes.
To produce high-performance batteries with stable quality
The ongoing move to electric powertrains and self-driving technology for automobiles is pushing up component quality, leading to more rigorous reliability requirements for automotive batteries.
It's critical to detect defects on manufacturing lines so that safer batteries can be produced to address concerns about the risk of fire caused by battery defects.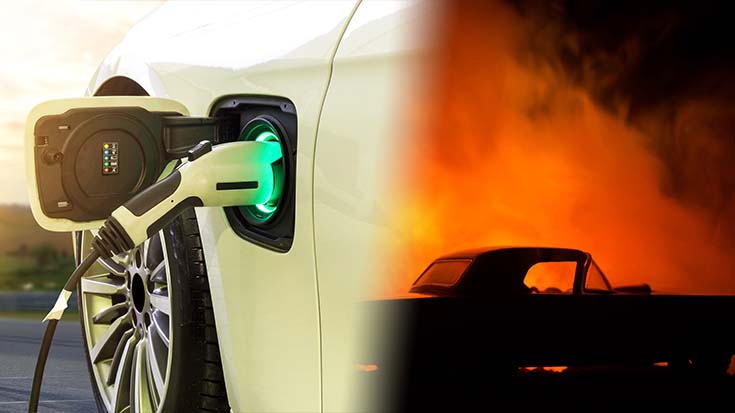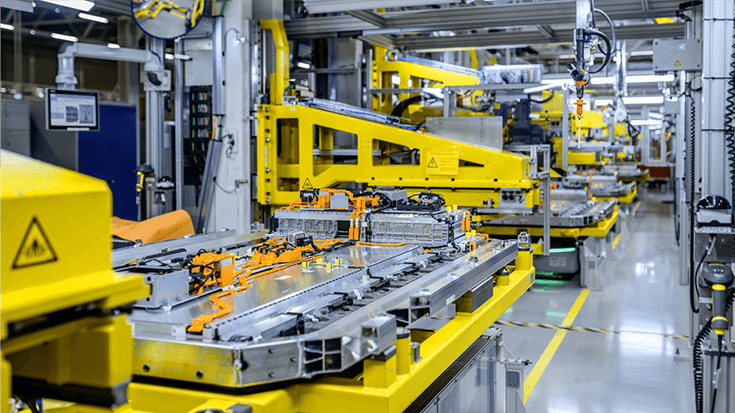 To increase production efficiency to accommodate growing demand
Hioki instruments can perform painstaking battery inspections to detect minuscule defects without sacrificing production speed.
In order to accommodate rapidly growing battery demand, it's essential to realize improvements in both quality and production efficiency.
Our Solutions
For increasing quality and production efficiency
On battery production lines, it's important to test weld quality, detect contamination, and streamline operations while reducing manpower requirements. Hioki offers a variety of solutions to achieve these goals.

Detect contamination
Use reliable testing to detect minuscule degradation and failures caused by contamination that were impossible to detect in the past.

Streamline operations
Higher quality and increased productivity are not trade-offs. Hioki instruments realize high-speed, high-precision testing.

Test weld quality
Weld defects can cause fire and degrade performance. Hioki instruments detect defects more reliably and efficiently in production processes.
Coming in 2022
Hioki will offer new solutions for battery production processes.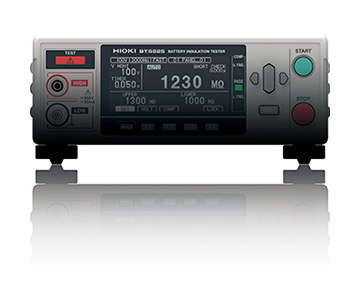 Battery Insulation Tester
BT5525
Detects even minuscule failures prior to electrolyte injection so manufacturers can boost efficiency across the entire production process by detecting defects sooner.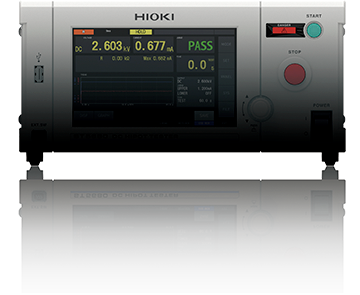 DC Hipot Tester
ST5680
Provides exceptional power supply performance so that it can perform withstand voltage testing that complies with safety standards.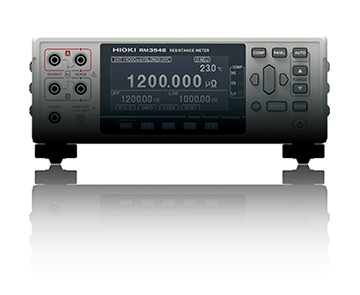 Welding Resistance Meter
RM3546
Helps improve battery safety by detecting weld defects more accurately.
Register Now to Get More Info
You can receive information about these new products, seminars, and other topics of interest.
Terms of use
By providing my personal information, I agree that Hioki may use it for the purposes stated in its Privacy Policy. I also agree that my personal information may be shared with Hioki subsidiaries and our distribution partners, in particular sales and rental partners, in order to fulfill said purposes. This consent is based on my free decision and I may withdraw my consent at any time. Upon receipt of my declaration of withdrawal, my personal information may no longer be processed and shall be deleted without undue delay. The withdrawal of my consent shall not affect the lawfulness of processing based on my consent before the withdrawal.
I may declare my withdrawal by contacting the following:
Manager Administration Division
HIOKI E.E. CORPORATION
81 Koizumi, Ueda-shi, Nagano 386-1192
Phone: +81-268-28-0550
---
個人情報の利用規約
私が入力した個人情報を、プライバシーポリシーの利用目的の範囲で、HIOKIが使用することに同意します。また、利用目的を実現するために、HIOKIの販売子会社及び流通パートナー、特に販売代理店とレンタル会社へ個人情報を提供することに同意します。この同意は私の自由な決定に基づいており、いつでも同意を取り下げることができます。HIOKIが私の脱退宣言を受領する場合は、私の個人情報は使用されなくなり、過度の遅延なく削除されるものとします。私の同意の撤回は、撤回前の私の同意に基づく処理の合法性に影響を与えません。
以下の連絡先に同意の撤回を宣言することができます。
日置電機株式会社 総務課 個人情報担当〒386-1192 上田市小泉81番地 TEL 0268-28-0550
フォームが表示されるまでしばらくお待ち下さい。 恐れ入りますが、しばらくお待ちいただいてもフォームが表示されない場合は、
こちら
までお問い合わせください。